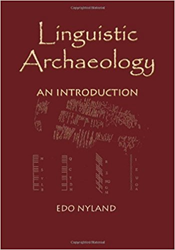 Author Edo Nyland explores the possible basics of many modern languages in his new book, "Linguistic Archaeology: An Introduction" (published by Trafford Publishing). He lets readers take part in his adventures of recovering stone-age and medieval history by analysis of language.
This book is about the invention of ancient names and words. Virtually everyone's name hides an agglutinated shorthand sentence which can in most cases be recovered, as is explained with hundreds of examples. It explains the technique of decoding and translating many Ogam inscriptions found in Ireland and Scotland. It also discusses in detail the invented languages, showing their relationship with the universal language of the Neolithics.
Analyzing the place names of the Odyssey, Nyland made the interesting discovery that names and words may be interpreted as a shorthand, having been agglutinated from core words of the Basque language. He identified a subset of the Basque language, the core words of which have come through five millennia in almost unchanged form, as the nearest equivalent of the neolithic universal language which has been spoken in Europe and the Near East before the "Babylonian speech confusion."
Informative, enlightening and tensely insightful, "Linguistic Archaeology: An Introduction" awakens in readers the desire to question traditional pronouncements about the origin of major languages.
"Linguistic Archaeology: An Introduction"